MizzouForward Profiles
Dec. 21, 2021
---
In the December 2021 Office of the Provost newsletter, we focus on a staff member and a faculty member who have devoted their time to help support the goals of MizzouForward.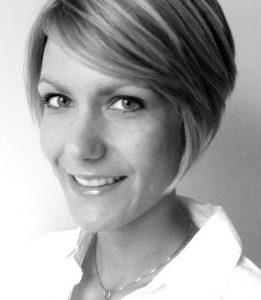 Anna Wiedermann
HR Director – Strategic Recruitment
 Anna Wiedermann directs recruitment for MizzouForward. She works with a wide variety of people involved in the process, including candidates, the advisory committees for MizzouForward, and campus leadership. Although this initiative officially "launched" on November 1, much work was done prior to the launch to develop the processes.  As she explains, a lot of work had to be done, with the ultimate goal being to "establish a recruitment/hiring process that enables us to meet the ambitious hiring objective of 150 additional faculty over the next 5-10 years."
The three main areas of recruitment are NextGen Precision Health; New Frontiers in Science, Engineering & Technologies; and Innovations in Social Science, Humanities & the Arts. Each area has an advisory committee made up of faculty from related disciplines, who evaluate the applications and make recommendations to leadership. Recommended candidates are invited to interview, either first on Zoom or directly in person with a campus visit. Candidates meet with the advisory committee and are able to ask questions.
Candidates who are invited to an on campus visit are invited to deliver a keynote presentation on their research area as well as meet with faculty in the department where their potential faculty home would be. Wiedermann says, "Feedback on candidates and visits is overwhelmingly great. Colleagues are genuinely excited about this initiative that allows us to hire outstanding scholars, in addition to the existing faculty lines, to further foster and strengthen research in our institution."
A lot of faculty and staff have put countless hours of hard work into MizzouForward and will continue to do so in the coming years. Wiedermann says, "I think this initiative will help to centralize, streamline, accelerate, and professionalize the faculty recruitment process, and also significantly improve turnaround times."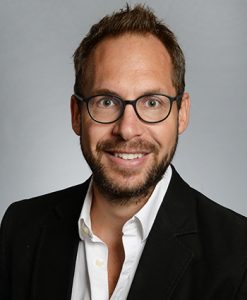 Jaume Padilla
Associate Professor, Department of Nutrition and Exercise Physiology
 Dr. Jaume Padilla is a member of the MizzouForward NextGen Precision Health advisory committee and has reviewed 28 applications since the beginning of the Fall semester. He praises the diversity of the research backgrounds of the committee members, who are "providing complementary expertise and insight on various topic areas."
The NextGen advisory committee members are listed on the MizzouForward webpage, as well as candidate information (such as research areas of emphasis), and a list of Mizzou resources available to support NextGen researchers.
"Our committee does the initial screening of applications and participates in the first Zoom interview," says Dr. Padilla. "Beyond that point and during the follow-up campus visit, it is critical that the faculty, chair, and dean of the potential home academic unit/college take an active role assessing the candidate."
Staff members are also crucial to support the recruitment process, Dr. Padilla notes. He points in particular to Carrie Nicholson in the Office of the Provost and Anna Wiedermann in Recruitment, who have been involved in all of the candidate interviews.
As for the future of MizzouForward, Padilla says, "The goal of this bold initiative is to recruit well-funded investigators to build on our current strengths and increase AAU metrics.  We are setting the bar pretty high."