Welcome to the Office of the
Executive Vice Chancellor and Provost
The most important strategic investment to achieve research excellence and student success in the history of the university.
Learn More
MU is committed to the development of its faculty across the career span and in a wide variety of sectors. The professional development opportunities and supports here can be used at all stages of a faculty member's career.
See Opportunities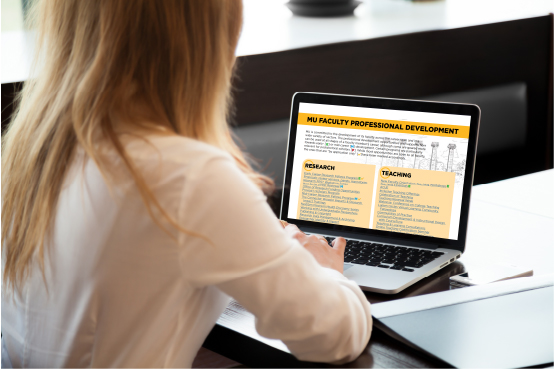 Celebrating Faculty Achievements
Show Me Mizzou news highlighting faculty awards, research and accomplishments
The Office of the University Registrar manages the academic calendar. Follow the link to access the interactive calendar, or to download a PDF version.
Visit the Calendar