MU Participates in Recruitment Trip in Senegal and Ghana
Feb. 9, 2023
---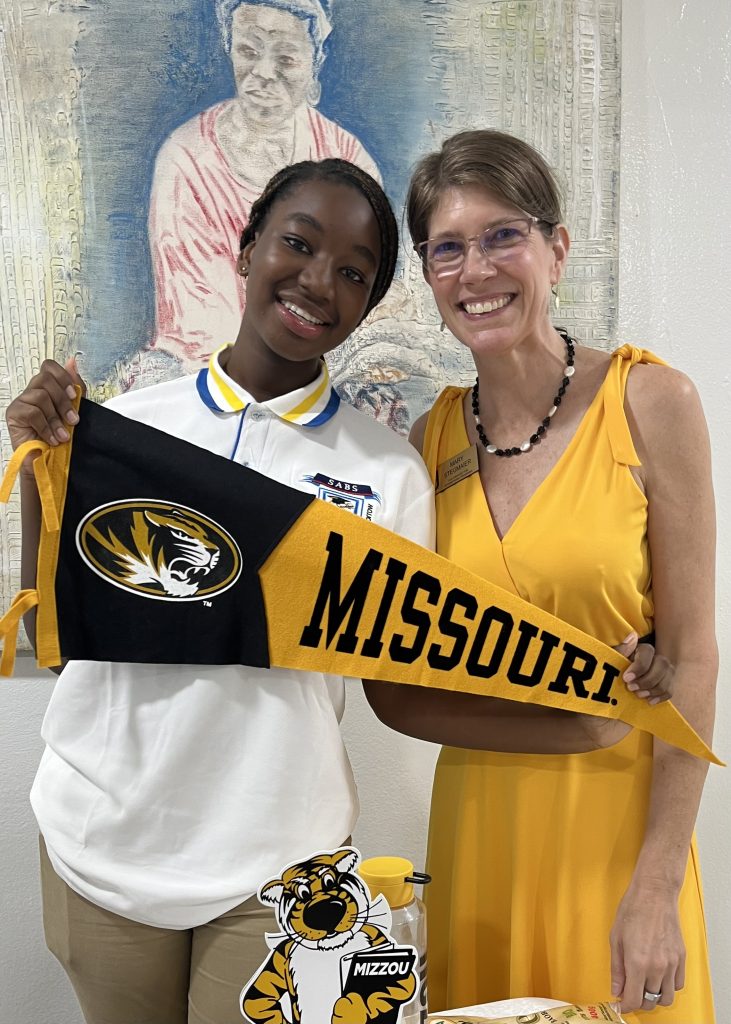 Last fall, Mary Stegmaier, vice provost for international programs, participated in a college recruitment fair in Senegal and Ghana along with eight other SEC universities. This week-long trip was featured in The Chronicle of Higher Education in February in an article titled, Is Africa the Next Big Thing in International Admissions?
"I was so impressed at how eager students in Ghana and Senegal were to learn about academic opportunities in the United States," says Stegmaier. "They asked great questions about admissions, the curriculum and student life at Mizzou."
Stegmaier also did presentations with EducationUSA offices in Accra and Kumasi in Ghana and, more recently, a graduate student recruitment in Ghana over Zoom.
"I'm hoping that increased outreach and engagement with Africa will lead to more research collaboration and study abroad opportunities," she says.
Read more about the international partnership from the SEC Academic Relations.