Fulbright Scholars Program: A "Transformative" Experience
Aug. 25, 2023
---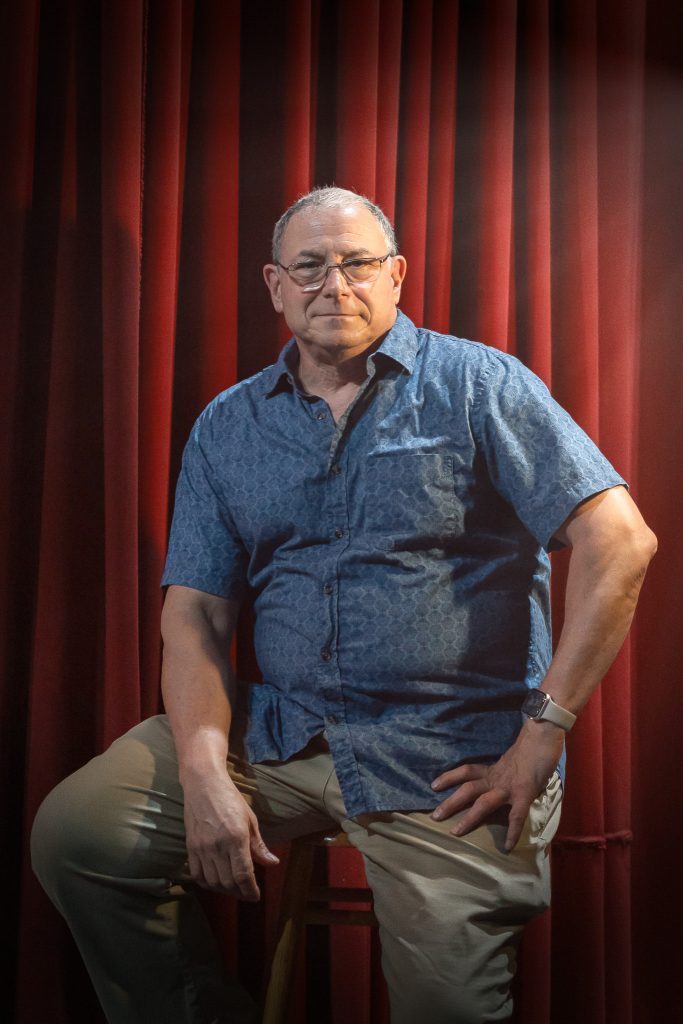 by Jade Elwess
The Fulbright Program was established in 1946 with the aim "to increase mutual understanding and support friendly and peaceful relations between the people of the United States and the people of other countries." According to the Fulbright Scholars website, alumni include Nobel Prize winners, Pulitzer Prize winners, authors, physicists, and heads of state Mizzou has added many faculty members to the growing list.   
Professor David Crespy of the MU Department of Theatre has been awarded two separate Fulbright opportunities, in 2018-19 and 2022-23. Both became part of a "deeply personal quest" to discover his grandparents' heritage and to connect with his own multicultural roots through playwriting.
During Crespy's first trip to Greece he began researching his family's history in the Jewish community of Thessaloniki, the second largest city in Greece located on the Aegean Sea. This city is the home to many Sephardic Jews who were expelled from Spain in the late 15th century. These Jews migrated to Greece, rather than convert to Catholicism or be persecuted.
Thessaloniki was a Jewish majority city at one point, but in World War II, when it fell to German occupation, 45,000 Jews were deported to Auschwitz. Crespy's grandparents, Mary and Isaac Crespin, came to America from Greece in 1917 but were reluctant to speak about their family's past. Most other relatives, including his grandmother's brother, Saul Massarano, fell victim to the Nazi occupation of Greece.
Working with scholars at Aristotle University in 2018, traveling to museums and conducting interviews resulted in the Madre de Israel: Three Plays of Jewish Salonika, a trilogy of plays about a fictionalized Jewish family. Crespy continued to refine this trilogy in the Missouri Playwrights Workshop at MU, and one of them was published in 2021.
The second Fulbright trip was to Spain and Greece, to unite these two separate landscapes in the fictional stories of the Sephardic Jews. During this trip Crespy wrote a 6-play cycle spanning different historical eras critical to understanding the diasporic experiences of ordinary people.
"The goal of all six plays is to connect these Sephardic/Greek Jewish communities with their history in a wholly dramatic and theatrical way, touching upon some of the magic and mysticism of the Kabbalah—which emerged in the 12th and 13th centuries in Spain and migrated across the Mediterranean along with the Jewish community," Crespy says.
Much of the research during the second Fulbright trip built upon the relationships Crespy made during his first trip to Greece. Crespy worked with scholars and members of the Jewish community in both Spain and Greece, including professors at the University of Seville, and professors of Jewish studies, drama and English at Aristotle University. The contacts made on the first trip set him up for future research and travel so that he could expand his geographic and historical knowledge of the two countries. Crespy presenting at Centro Sefarad Israel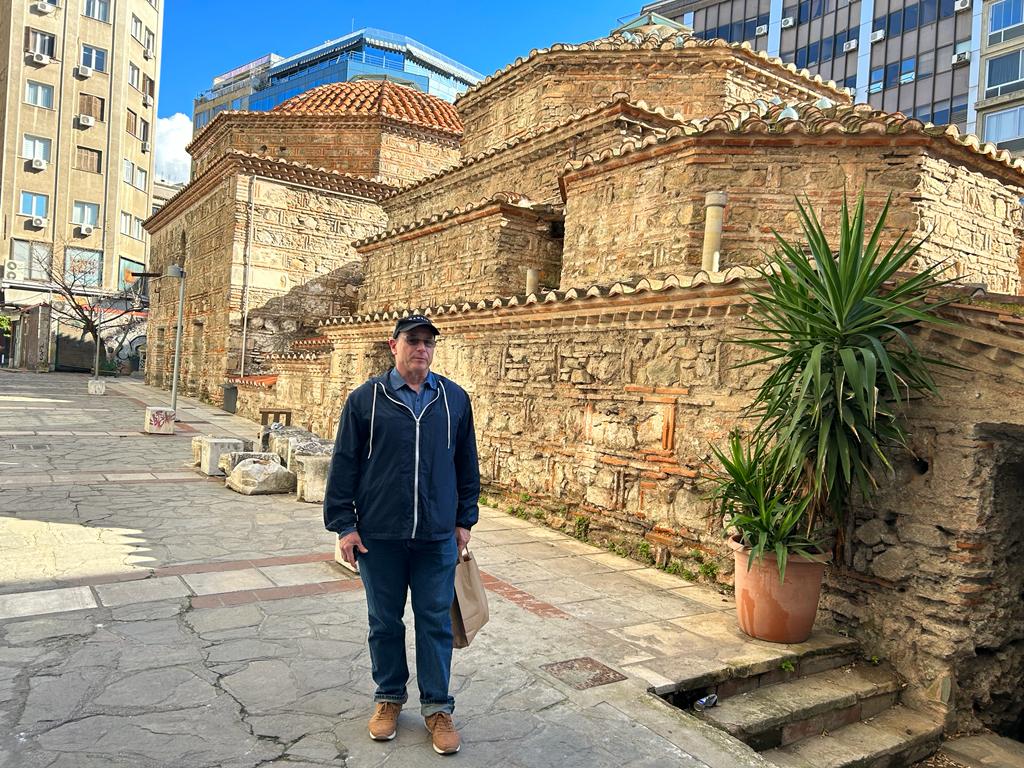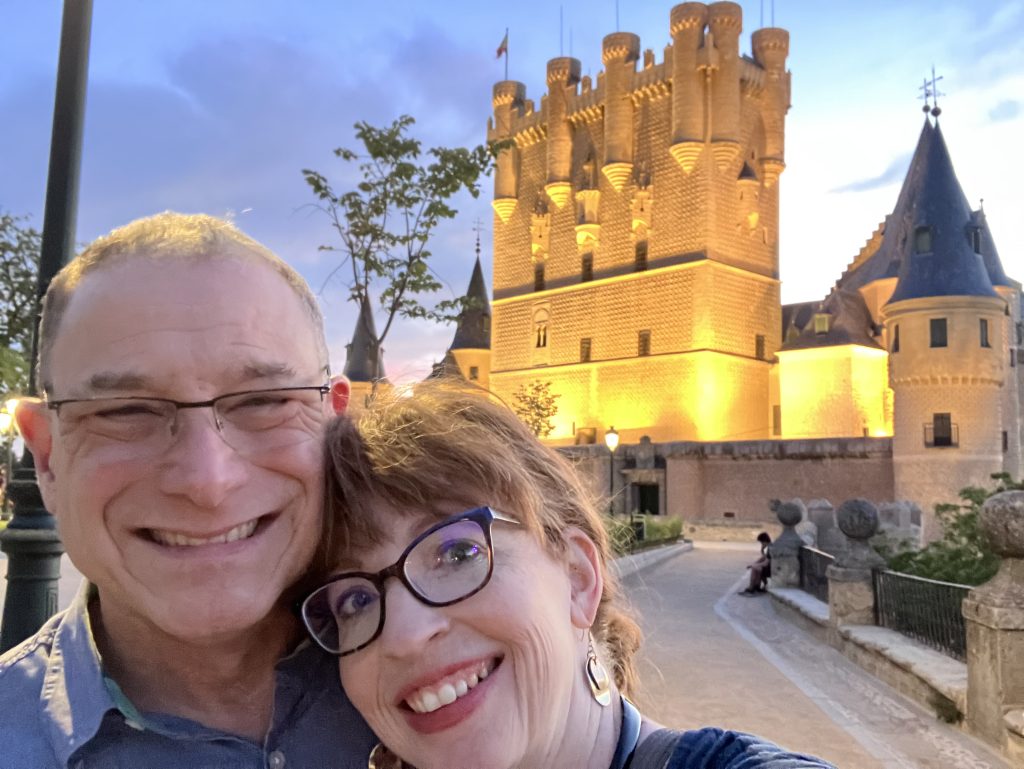 Photos by David Crespy
Why the Fulbright?
A main feature of the Fulbright U.S. Scholar Program is that it is administered by the U.S. Department of State.
"It's a diplomatic mission," Crespy explained. "Your job is to establish not just a one-time connection, but an ongoing connection, and one that benefits not just you, but benefits your colleagues so that they can expand upon this work."
Another unique feature of the Fulbright is the opportunity to bring family members with you. About 60% of Fulbright scholar awards provide some form of dependent support, and host countries provide resources for families. Crespy's wife was able to work remotely and could travel and share the experiences with him.
"One of the most positive aspects of the Fulbright is that you can bring your family, and your kids can receive tuition assistance to continue school overseas," Crespy says. "I've had several people who are children of Fulbrighters who have gone on to be a Fulbright themselves because their parents took them along and gave them this incredible opportunity to live for a year or three months."
In his role as both the Fulbright Liaison for MU and the Fulbright Faculty Fellow for the Office of the Provost, Crespy wants to help more faculty apply for the Fulbright each year. He has assisted between 15-20 people with applications at different stages, with the goal of having six to eight successful applications per year. He helps professors as well as chairs in all fields, from music to history to STEM areas.
Julia Gaines, professor in the School of Music, is preparing a Fulbright application to go to New Zealand to write books on teaching music and to teach music lessons.
"He has helped me with the timeline, and I know he'll look over my application when I'm ready to submit," Gaines says.
Crespy can help review project statements and give advice on gathering letters of invitation, as well as review the entire application in progress or in final draft.
Emily Crawford-Rossi, associate professor in the Department of Educational Leadership & Policy Analysis, is thinking about applying next year to go to Spain.
"We have had multiple email exchanges and a sit-down over coffee to talk about the various Fulbright awards being offered and which one might best fit my research agenda and needs," Crawford-Rossi said. "He's incredibly knowledgeable and supportive. Moreover, he kindly shared his application with me as well; it's always helpful to see a strong example of a successful application, especially as a first-time applicant."
When advising faculty who are thinking about when to apply for the Fulbright, Crespy suggests they have a conversation with their department chair to decide when it is the best time in their career to apply, and to formally apply for a Research Leave. After that, he suggests, they can begin to search for the best match for a program where their research will benefit the most.
"It doesn't have to be the kind of connection that I had," he says. "But there has to be a real reason why this is going to further your career, further your research, and why you are uniquely suited in this moment to provide this country with your talents and your expertise."
Reaching out to make contacts at the university where you want to go is an important step, Crespy says, especially because some programs require a letter of invitation from the host institution. International Programs also has a list of all the MU Fulbright alumni, so reaching out to a faculty member who has successfully navigated the application process as well as the logistics of a year abroad can be beneficial.
Giving Back
Crespy believes it is not a difficult application and the Fulbright presents the potential for future career growth way beyond the program year.
"I like to tease that it's a gateway stimulant to apply for the NEH," he says. "I think that a lot of people who are successful at the Fulbright are going to be successful, as I hope to be, when applying for a National Endowment for the Humanities grant, which is a highly prestigious award."
For Crespy, it reinvigorated his whole approach to playwriting. He returned from the second trip with a total of seven plays that he is workshopping. In October, as part of the Mizzou Theatre Fall 2023-24 season, he will share readings from the new plays developed through this project: Mi Corazón Español Vive Ahora En Grecia: Six Plays of Sephardic Spain & Greece.
He also has completed writing a book on his teaching technique, called dreamwork for dramatic writing, which he has been teaching for over 20 years at MU's Writing for Performance program. Learning about his Spanish roots has also changed his approach and he is now studying Spanish language and writing about Latina playwrights.
Besides the research gained from the Fulbright Scholar Program, many lasting relationships between universities, called International Memorandums of Understanding, are created. MU has more than 160 active international Memorandums of Understanding with partners in 35 countries that establish various types of cooperation for faculty and student research.
"The Fulbright scholars have an incredible opportunity to immerse themselves in the academic and cultural life of their host institution and country," says Mary Stegmaier, vice provost for International Programs. "When they return to Mizzou, they bring with them new research ideas, opportunities for faculty and student exchange, and first-hand international experiences to share with their students and colleagues. They open up opportunities for MU engagement abroad and they bring the world to Mizzou."   
Crespy completed an international memorandum of understanding with Aristotle University and has completed another with the University of Seville. Completing these agreements will make it that much easier for his colleagues to build upon his work and get their own Fulbright to Spain and Greece.
According to the Fulbright program, 97% of Visiting and U.S. Scholars found the Fulbright professionally transformative.
"You know, most grants are not these huge personally fulfilling things," Crespy says. "They help you get money, they help you get your research. The Fulbright is different…it's a very transformative program."
What Crespy has found inspiring is to review Fulbright applications of MU students and to help them start their own international experiences. He is also planning to apply for a third time—this time to explore his roots in the Italian Jewish community.
As Crespy says, "The goal is, again, growing circles of connection and involvement, because what builds peace better than these deep personal connections?"
Besides the individual benefits, for faculty who are accepted into the prestigious Fulbright Scholar Program, it is only the beginning of a global partnership, an ongoing cross-cultural collaboration for years to come.
To learn more about the Fulbright program or apply, visit the Fulbright website to search programs, watch recorded webinars and sign up for their newsletter for future live webinar dates and application deadlines. September 15 is the application deadline for 2024-25.