Why Apply for External Awards?
External awards are a fantastic way for faculty to both develop and showcase their research. Sometimes an external award is given for a project in development, while other times it is a recognition for a career's worth of work. Either way, it often provides funding, community, prestige, and career advancement. The Provost's Office is dedicated to helping faculty find, apply for, and receive external awards. See below for all of our resources. Don't hesitate to reach out if you need any assistance.
Pictured on left: Carolyn Anderson recognized for the Prestigious Glenn T. Seaborg Award for Nuclear Chemistry from President Choi at the 2023 Faculty Awards Reception. 
2022 Winners of Highly Prestigious Awards
Stephen Karian
Professor Stephen Karian, Department of English, was awarded a National Endowment for the Humanities Fellowship, 2022-23.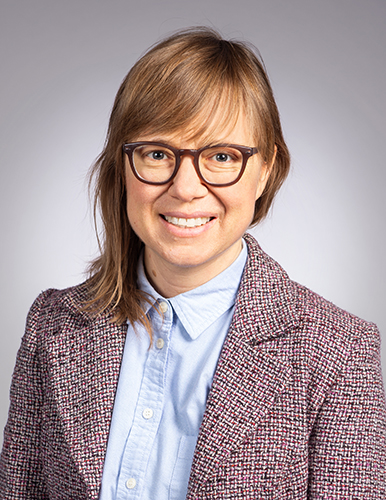 Martha Kelly
Associate Professor Martha Kelly, School of Languages, Literatures and Cultures, was named a 2022-23 National Humanities Center Fellow.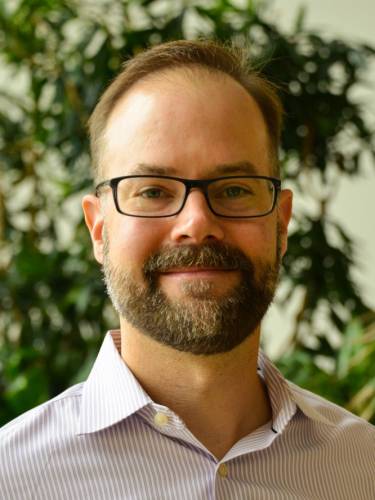 Blake Myers
Professor Blake Myers, Division of Plant Science & Technology, was elected as a member of the National Academy of Sciences.
Recent Nationally Recognized Faculty
Incentives & Recognitions
Course Release Program
Faculty who are in a strong position to apply for a "highly prestigious" award (as defined by the AAU) can apply for teaching release for one course in order to prepare this application. Only faculty who are preparing their own awards application – not nomination packets for another faculty member – are eligible for this program.
Applicants should submit a cover letter (indicating their eligibility for the award and timeline for award submission) and a CV to MUProvost@missouri.edu with subject line "Provost Highly Prestigious Awards Support Program" by February 1 (for teaching release in fall) or September 1 (for teaching release in spring).
A short letter of support from the faculty member's supervisor (e.g., department chair) should be submitted separately by the supervisor. This letter should include an explanation of why this support is necessary at this time as well as an agreement to use the course release funds for replacement instruction. Please note that if the faculty member is on a joint appointment, the letter must come from the chair of the department from which the course release will be taken. However, the letter should indicate that both department chairs are aware of the course release request.
If granted, the Provost's Office will provide the department with $7,500 per course for teaching replacement of the course.
Please note: Faculty can only receive 2 total course releases from Provost course release programs (Great Books and Highly Prestigious Awards) in a 3-year period. If faculty have applied to other programs that grant course releases (college-level programs, cohort programs, etc.), department chairs must manage the number of course releases their faculty are receiving, keeping in mind the needs of the department, workload considerations, the requirements of the college, etc.
Questions? Email Associate Provost for Academic Programs, Alex Socarides (socaridesa@missouri.edu).
Recognizing Faculty Excellence
Highly Prestigious Awards 
President Choi has announced that faculty who receive a "highly prestigious" award (as designated by the AAU) beginning in 2022 will receive an award of $10,000.
Faculty Excellence Week 
The President and Provost host this week-long celebration that will featuring a combination of new and long-established events for all faculty and some for select audiences that focus on specific faculty accomplishments and awards.
Our second annual Faculty Excellence Week events were held April 26-May 3, 2023. This week-long celebration featured a combination of invitation only events such as the Kemper Ceremony, Mizzou Book Authors Celebration, Faculty Accomplishments of Internal and External Honorific Awards Reception, and a Celebration of Philanthropy Luncheon. In addition, this year we added some new events that were open to all faculty members such as a Kick-Off Event with Faculty Council, the Teaching for Learning Center Celebration of Teaching Conference, and a Division of Research, Innovation, and Impact Research Lecture and Reception. Thanks to all who joined these celebrations and to those who planned each event.
Need Help with External Awards?
We have a team of people ready to help you as you need it. Please reach out to any of us with any questions:
Upcoming Webinars
Fulbright Opportunities for Faculty: Focus on Humanities. Monday, November 13, 2023, 3:00 pm – 4:00 pm
In this webinar, David Crespy, MU Fulbright Liaison, and Julie Taylor, Fulbright Director of Academic Relations, will provide an overview of the application process and the support available through Mizzou for applicants. Pilar Mendoza, Associate Professor of Higher Education, will share her experience as a Fulbright Scholar to Colombia in 2019. The session will conclude with time for Q&A.
This session will be held on Zoom — register in advance. If you can't attend the webinar live, still register to receive a link to the recording.
Previous Webinar Recordings
Deadlines for prestigious and highly prestigious awards that are a good match for MU faculty (all deadlines may be found in the database at the bottom of the page):
January
February
March
April
June
July
August
September
October
November
December
Search for External Awards