April 2023 Faculty and Student Profiles
April 24, 2023
---
In September 2022, the Office of the Provost hosted a Student Success Retreat that brought together faculty, staff, and administrators from all colleges. Subcommittees were formed to address several crucial areas tied to student success and they have been working on recommendations this semester. Each newsletter this semester has focused on work being done by faculty and staff in a few of these areas.
In this newsletter, the focus is on study abroad because it is considered to be a High-Impact Practice (HIP), along with internships, service learning, and undergraduate research. These are experiences that contribute to student retention and learning outcomes in that they help foster a sense of belonging, offer hands-on learning and position students for career readiness in a global workforce. HIPs are tracked in the National Survey of Student Engagement (NSSE).
International Programs have many resources for both students and faculty interested in enhancing their research or study with international travel. In addition to the Mizzou Study Abroad office, both advisors and faculty can help connect students with international opportunities that fit their majors or career goals. Advisors in International Programs can also be a crucial resource for international students studying at Mizzou, which we featured in the October 2021 newsletter profile.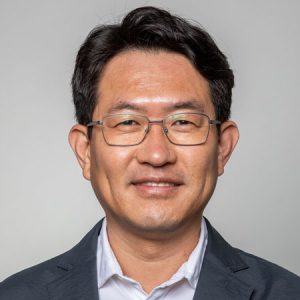 Mansoo Yu, professor in the Department of Public Health and School of Social Work
Study abroad programs have many benefits for faculty as well as students. Professor Mansoo Yu of the School of Health Professions has experience with several study abroad trips with faculty and students and has collaborated globally on a research project with the University of the Western Cape.
In 2016, he went to Turkey for two weeks as a MU Global Faculty Scholar with a group of colleagues. Wanting to offer this kind of opportunity to students, he started a study abroad program to Greece in 2017. The Greece program has been well-received by students. This year, the summer program called "Culture, Public Health, Social Services: Exploring Greece," includes a wide variety of students majoring in biology, health sciences, psychology, public health, statistics, and social work.
In Yu's experience, study abroad offers students many professional benefits, such as immersion in a different culture.
"This could be useful for students in preparing for their next step upon graduation," he explains. "A practical example from my program is that students frequently use their experiences abroad as a good source for their personal statement and interview for professional schools, graduate schools, and employments."
Yu will often write recommendations for students on his trips since he spends so much time with them and is able to contribute specific examples, depending on their professional goals. He says,
"As my program focuses on learning about public health and social services in a global perspective, many students got admitted from top research universities for their graduate degrees, or professional schools, including medical schools, physician assistant programs, nursing schools, etc. Student success is my most rewarding experience as a professor."
For students thinking about studying abroad, his advice is to go to study abroad fairs, informational sessions, and speak to leaders and students who have gone on the programs. Most attend his study abroad program during junior or senior year after they have decided on a major or career path.
"However, students can also make a career decision after studying abroad," Yu says, "In either case, I think that it is important for students to keep in mind how they will leverage experiences from studying abroad to achieve their career or academic goals."
He also acknowledges financial challenges that may prevent students from considering a study abroad program, but encourages them to visit the Office of Financial Aid to see what their options are.
Yu also hopes that faculty and advisors can help promote these opportunities and connect students with study abroad coordinators and leaders of these programs. He says,"I have been hearing from many students that they came to Mizzou because we offer great study abroad programs!"
He is hoping to develop a new program next summer to South Korea.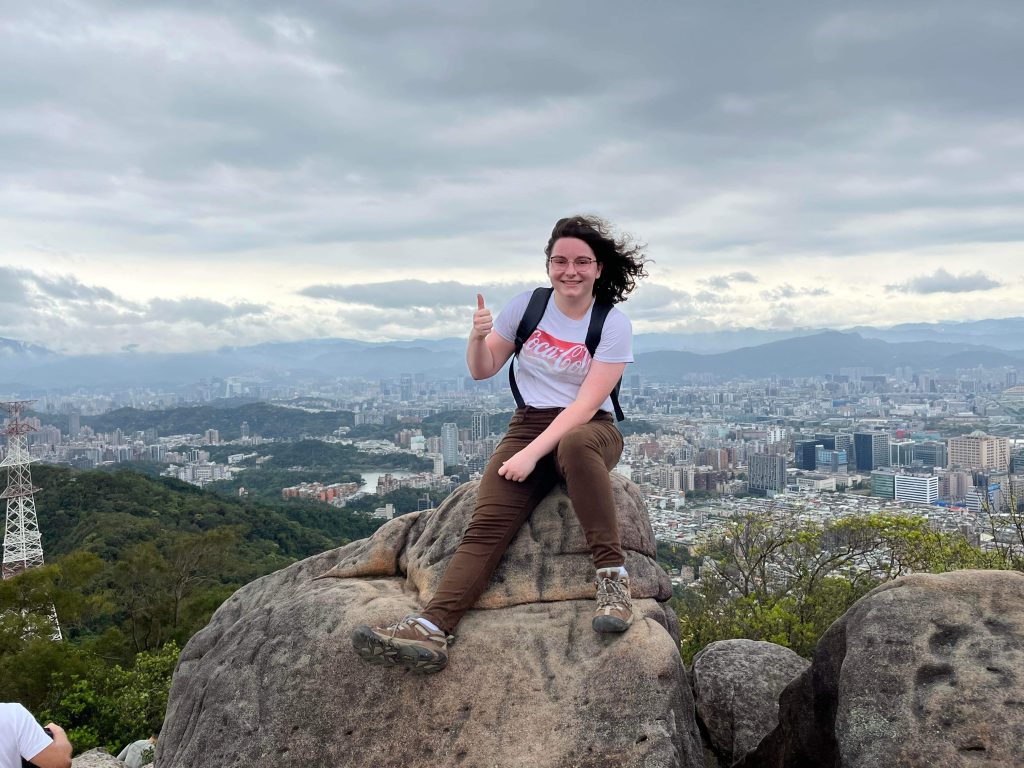 Amanda Arbuckle, a senior majoring in biomedical engineering
Participation in a study abroad program is often a life-changing experience for students. It gives them life experiences outside of Mizzou community and allows them to immerse themselves in the language and culture of another country. They might even make connections for a future career opportunity or form lasting friendships with people they meet.
An example of a student who has benefited from cross-cultural learning is Amanda Arbuckle, a student majoring in biomedical engineering with a minor in Chinese studies. She is currently spending Spring semester abroad at National Taiwan University, but this isn't her first time participating in a Mizzou program.
In Summer 2021, she went to Kyrgyzstan through Mizzou with Dr. Mary Stegmaier on the Politics and Society in Central Asia program. Read more from the Truman School of Government and Public Affairs about the highlights of this inaugural trip and how Stegmaier got this new program started. In Summer 2022, Arbuckle went to South Korea through Mizzou to teach English in Jinju at Jinju Health College with Dr. Se Woong Lee.
She encourages other students to study internationally in order to seek experience outside the classroom.
"Studying abroad gives you a new perspective on the world. Whether it is through learning a new language or learning how to live in an unfamiliar culture, I believe that studying abroad creates personal growth and develops you as a person," says Arbuckle, "You are immersed in a foreign environment which forces you to adapt to your surroundings. It greatly improves your communication abilities and makes you more versatile, which are both great skills to have in a professional environment. If you are studying a language, then that reinforces a hard skill that you have on your résumé."
She also says the Mizzou Study Abroad office is very helpful, all the way from picking out your program to assisting with any problems that may arise while in another country.
If students need initial assistance narrowing down where they want to go, or aren't sure if they want to be away for a semester, Arbuckle says,
"If you can work a semester-long program into your degree (Mizzou makes it easy to do!) I would recommend that because you really get to experience life in a different place compared to just a few weeks. But if you feel like you are not ready for a semester-long program, the summer programs are still very worth participating in!"
Besides the many advantages for a student's academic path or rounding out a future job application, study abroad provides real-life experiences that will last a lifetime.
"As for personal benefits, by studying abroad you will create many memories that you will never forget, and you will make lifelong friends. You get to try new foods, see new places, and experience and understand how humans have each developed differently in different parts of the world," Arbuckle says, "It teaches you to take new perspectives to solving problems, and overall expands your horizons as a person."
A good starting point for a student interested in finding a program that fits their needs is the Program Search on the Study Abroad website, which will narrow down programs by length, area of study, languages or country. You can also read personal stories by students who have studied abroad on the Study Abroad blog.
International Programs also has resources for faculty, such as international funding opportunities and information about the Fulbright Scholar program.